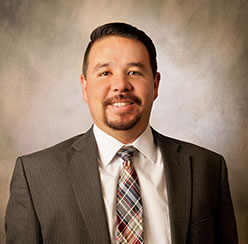 Adam S. Kawaguchi
Attorney Adam Kawaguchi effectively represents clients in family law matters including custody, divorce, child support, alimony, annulment, termination of parental rights, paternity, and modifications. In addition, he assists clients in estate planning matters including drafting wills, trusts, power of attorney, medical directives, and other documents necessary to plan for the future.
Mr. Kawaguchi understands that going through a divorce or planning for the future can be financially, physically, and emotionally demanding. From experience, he also understands that a large part of the stress comes from misconceptions and the fear of the unknown. For this reason, Mr. Kawaguchi believes in taking the time to ensure his clients understand the legal process and the options available to them. He cares about his clients and believes all should be treated with honesty and respect.
Practice Areas
Family Law
Divorce
Adoption
Child Custody
Child Support
Alimony
Annulment
Parentage
Guardianship
Probate
Wills and Trusts
Estate PLanning
Social Security Disability
Education
J.D., University of Idaho
B.S., University of Utah
Professional Associations
Utah State Bar, Family Law Section
Trustworthy, tenacious and respected Salt Lake City lawyer
If you have a legal issue and need competent and responsive legal counsel in Utah, the attorneys of Hanks & Peterson, P.C. are here to help. Our divorce attorneys in Salt Lake City apply tenacity, judgment and high ethical standards to every area of our practice. If you are going through a legal dispute in your personal or business life or if you need legal counsel for an upcoming transaction or venture, Hanks & Peterson, P.C. offers an effective alternative to impersonal and expensive big firms. Call us today at 1-855-888-5608 or contact us online.
Client Testimonial
Working with the Hanks and Peterson firm was very satisfying. We were able to get good works accomplished. I was very happy with the final result. - A.G.
Quick Contact Form
To help you get started, please fill out the form below and click submit - or if you prefer, you can call our office at:
1-855-888-5608.